Stunning designs incorporating precious and semi-precious gemstones into pieces that reflect the shapes of the seashore, and the play of light on the ocean.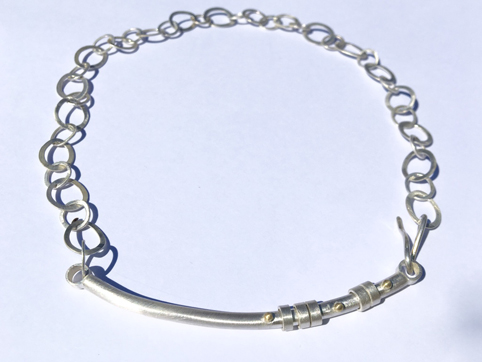 This beautiful silver necklace has a curved bar strung with five small silver rings that move between three gold balls. The chain is handmade and is fastened with a hook fastening at the side of the curved bar.

The necklace is approximately 18" but can be made to any length.