Stunning designs incorporating precious and semi-precious gemstones into pieces that reflect the shapes of the seashore, and the play of light on the ocean.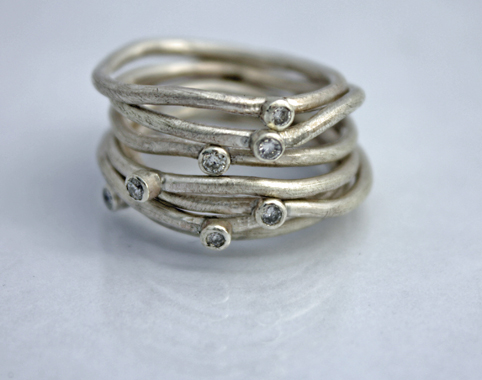 Diamond Ripple Stack Ring

A Stunning Ripple stack ring in silver with diamonds. Inspired by ripples on the sea shore, the diamonds on these irregular shaped rings appear like light reflecting on the water. Available in either a 5 or 7 ring stack.